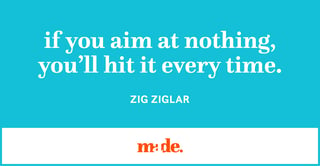 You've been busy juggling your customers' requests, your department head's demands and your team's summer vacations. You finally take a breath and come to the realization that more than half the year is over and you are far from reaching all your marketing goals. Back in January, you felt optimistic about the new year, a fresh start and all the great new ideas you had planned out for the next 12 months. But then new projects, deadlines, life and other distractions got in the way.
It happens to us all, but there is still plenty of time to get your marketing goals back on track. Make time for a mid-year marketing check-up and focus on the following:
Refresh your website. While a complete overhaul may be in order in the future, at the very least make sure you update your current website with fresh content. Publish a series of new blogs, switch out those images that have been there since launch, remove outdated information and correct any broken links. A few updates to your website can go a long way in garnering increased, and new, attention online.
Refine your social media efforts. Social media is a must and it can be a critical portion of your overall marketing plan. But more is not necessarily better. Take a good look at your engagement and which platforms are performing for you. More importantly, focus on the platforms that your target audiences are using. It's better to be extremely effective on a few platforms than to be barely noticeable on all of them.
Review your annual marketing calendar. Plan ahead for the remainder of the year to ensure you and your team are prepared for upcoming campaigns and events. If you don't already have an annual marketing calendar, take this time to create one. Plan for now through December, and go ahead and lay the ground work for the following year while you are at it. Be sure to include all your tactics based on target audiences or buyer personas so you are customizing your efforts to your prospects' preferences. In all your executions, remember not to stray from your core brand messaging and remain consistent in your delivery of your visual identity.
Check your budget. Are you over or under? Many organizations have a use it or lose it policy when it comes to their marketing budgets. You need to demonstrate the need for, and results of, your marketing spend in order to retain your marketing budget for years to come. Don't put yourself in a position where you are rushing into decisions at the end of the year because you need to spend those dollars. Reallocate your budget now and you will be in good shape by December 31.
Implement that big idea. If you haven't done it yet, you still have time to implement the big idea you've been holding onto. Here's a little encouragement to help inspire you. Gather your team and map out the steps to make it happen. Amazing things can get done when you have a team effort, a plan and a deadline! Then you can all celebrate your accomplishment together in the end.
Should you be paying attention to more items than those listed here? Of course. These are just a few tips to help you regain control over your marketing plan so you can finish this year strong. Best of luck to you and don't forget to get a head start on next year!
"If you aim at nothing, you'll hit it every time." — Zig Ziglar