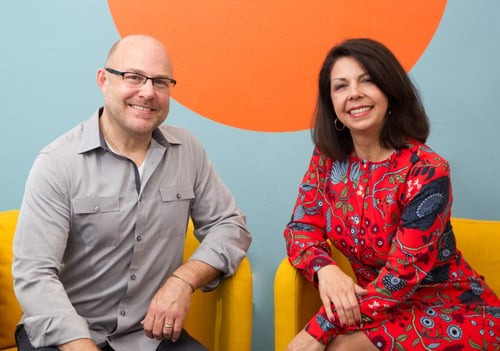 With great excitement, we announce that Madden Brand Agency is now MADE! After working together along with our core team for many years, Michelle Ledford and Allen Reed have become partners in the purchase of Madden Brand Agency.So what led us to this decision? The opportunity to become entrepreneurs among a creative community in which we have deep roots, our passion for the branding and advertising industry and the chance to provide ownership interest to another long-standing team member, Cindy Joyce.
And having been around this industry for as long as we have, we are no strangers to change. But this time, the change was for our futures and the opportunity was invigorating.
When considering this change together, we were reminded of how we arrived at this opportunity:
We've made our careers in branding, advertising and marketing.
We've made lasting relationships with our clients and partners.
We've made our mark by creating and promoting brands that tell our clients' stories more effectively.
We've made a great team of passionate strategists and creatives.
We've made it a priority to continually grow our talent and skills.
We've made a life for ourselves in Lakeland.
We've made a difference in our community by giving back.
But the "we" goes far beyond our core team that has been working closely together for many years—our success has been made possible by a collective group of people:
We ideate and create everyday on behalf of our clients. They have made decisions that allow us to do what we love every day.
We have support from our families. They have made sacrifices in many different ways to help us get to this day.
We conduct business in a blossoming community. Lakeland has made strides to support entrepreneurs and the creative class.
Today, thanks to all of you, we've made a dream come true. So, we introduce you to MADE, an agency specializing in Branding, Marketing, Inbound and Digital, proudly made in Lakeland, Florida.
We're proud of what we've made together.