One night a year, we suit up in sweatpants, break out the coffee stash and pump some music to work on pro-bono projects for 24 hours. Now in its 10th year, Brandathon is a day for the MADE team to give back by sharing our time and talents by providing marketing and advertising resources to benefit some of our local non-profits. This was my first year participating in Brandathon, and I learned a few things during this all-night event.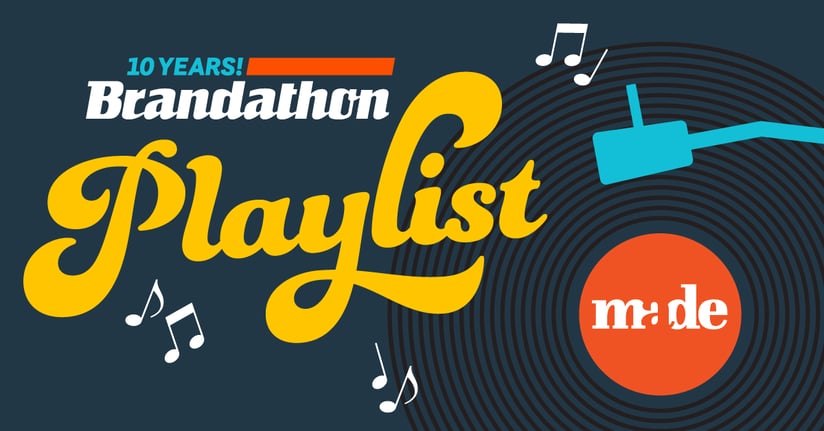 1. Don't underestimate the power of a good playlist.
In the days leading up to Brandathon, we asked our clients and friends for song recommendations to keep us going. We received some great suggestions (A Hard Day's Night by The Beatles and Don't Stop Me Now by Queen) and some questionable ones (Never Gonna Give You Up by Rick Astley), but the playlist was invaluable for staying awake.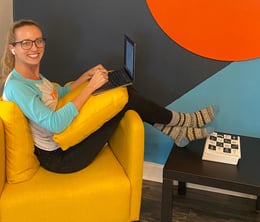 2. The office transforms outside normal work hours.
No, our printer and fiddle-leaf fig trees don't magically come alive like a bad Night at the Museum spinoff. Instead, our normally-bustling building becomes quiet during Brandathon hours as each person works deeply in his or her own project, trying to do as much as possible. We each had our own tactics for staying focused—mine involved moving around a lot—but we all appreciated quick breaks to visit with some of the non-profits who stopped by.
3. Our local non-profits do amazing work.
This comes as no surprise but, when you spend a solid 24-hours focusing solely on these organizations, you're reminded of the crucial services provided to our community as a result of their efforts. Here are the non-profits we had the honor of working with:
Check out their websites and social media—you may even see some of our work in action!
Overall, Brandathon was a rewarding experience that I'll look forward to participating in again next year. If you missed our updates throughout the night, head over to our Facebook page to take a peek at some of the antics.