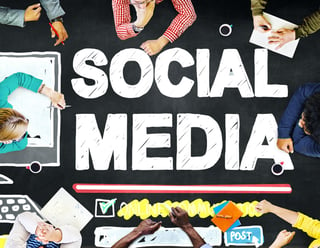 Love it or hate it, marketing through social media is a reality for your business. Over 2 billion people are active users on social networks; that's nearly 70% of the entire world's internet population! From Facebook to Google+, we love social media for business marketing and communications. Here's 4 reasons you should, too!
1. There's always something to learn
Think of the number of connections you have on your various social media channels. If you are like many people, you have at least 100—that is a lot of diverse information in one place. Every one of your connections provides new experiences, viewpoints, and ideals for you to enjoy and participate. Even better, is you can customize what you view and what information you follow. For example, want to know more about marketing? Follow those who are considered marketing experts. Want to have the most up-to-date news? Follow popular news channels such as Fox and CNN. You now have the ability to customize what you are learning and what you engage in every time you log onto a social network.
2. Get content out fast
Social media provides access to the most up-to-the-minute information such as news, blog posts, or event information. If you want to launch a new service or announce a new hire, social media is now the fastest way to reach the masses. So far in 2016, Facebook has reported 1.71 billion monthly active users and Twitter has reported 313 million monthly active users. That's ACTIVE USERS, people! That is a very large and attentive audience.
3. Increase brand awareness
When social media marketing is done properly it can create more brand awareness for your company as well as increase brand loyalty. When you utilize social media, you are engaging your customers on a medium they already choose to use every day. You are not asking them to alter their behavior to view your content. When your marketing content is customized to the specific social media channel in which it is being published, it becomes even more powerful.
4. Twitter's 140-Character limit
Who doesn't love a challenge? Have you ever tried to write a post on Twitter just to find out it's too long for the 140-character limit? If you're like me, it probably made you want to scream while feverishly trying to condense your information and still convey the same message. That being said, the Twitter character limit helps get your creative juices flowing and allows you to work on your message in a more succinct way. This is useful in other areas of business as well…elevator speech anyone?!
Social media marketing is a great way for your company to reach and interact with your customers. 66% of marketers saw an increase in leads from social media after spending just 6 hours per week on their social channels. Make social media your friend and share the love with your followers.
Why do you love social media for your business marketing and communications? Let us know in the comments!