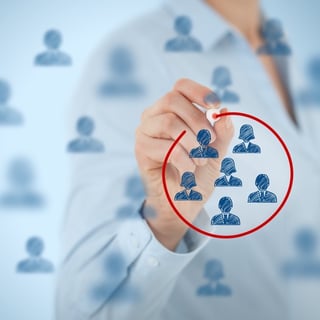 I wonder if when Mark Zuckerberg sat in his Harvard dorm room creating Facebook he knew he would be changing the digital landscape in a big way? Facebook has changed the way people communicate, market, and sell. In just 12 years, this social media platform has amassed 1.71 billion monthly active users. 62% of the ENTIRE adult population uses Facebook and 72% of internet users use Facebook.
Today, nearly anyone you talk to has a Facebook account, is active on Facebook, or at the very least, has heard of Facebook. As a marketer, thinking of the way Facebook has changed the face of the digital marketplace is crazy. You can now gain knowledge on prospects, products, and industries with the click of a button or a quick search.
One of the most valuable components of Facebook is the ability for advertisers to target their ideal customers. You can target customers based on age, gender, geographic area, interests, education, as well as many other demographics.
Here are just a few Facebook statistics you may find helpful in targeting customers for your business:
Facebook gender demographics
Facebook age demographics
Facebook education demographics
71% of individuals with a high school diploma or less use Facebook

72% of individuals with some college education use Facebook

72% of individuals with a college degree or higher use Facebook
Knowing your ideal customer profile, or what we like to call buyer persona, allows you to better tailor your marketing and content strategy to target the customer you want. Need help? Call MADE…we've got your back!